The healthy meatballs that the kids will love are ready in 30 minutes (with 6 ingredients)
The recipe for this super healthy version is from NiT nutritionist Lilian Barros. No one will give for the vegetables.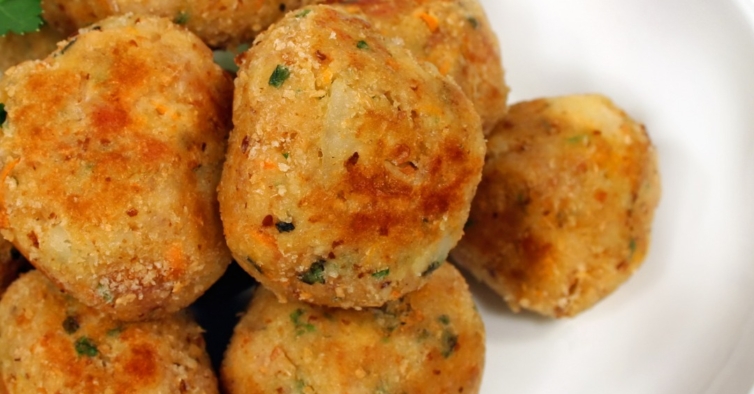 Everyone will want to try it.
Convincing children to eat (more) vegetables is a real challenge. And that they do it without turning up their noses at what they see on the plate is even more difficult. However, we have good news: there are easy-to-implement solutions to getting young people to eat vegetables without them realizing it. Just choose the right recipe: a dish that excites them and looks inviting.
Meatballs are always a hit with the kids, and these, with chicken and carrots, are a sure bet. Not only are they healthier than store-bought, they are quick to prepare.
creation is of nutritionist Lillian Barros and promises to be a real success. With the added advantage that you can make a large quantity immediately so that you always have a portion ready when you don't want to waste time cooking.
"The recipe makes 20 to 30 balls, so you can freeze the ones that are left and when you want to eat them, just let them thaw for a few hours and put them in the frying pan to get crispy again", explain the nutrition specialist. Do you want better? They take less than ten ingredients.
What you need (for 20 to 30 units)
– 400 grams of chicken
– 1 onion
– 2 carrots
– 3/4 cup of oatmeal
– 2 eggs
— oatmeal to form qb
— salt, pepper and Provençal herbs to taste
– olive oil
how to do
Start by preheating the oven to 180 degrees. Place the meat, onion, carrots, herbs de Provence and oil in a food processor. Grind everything. Beat the eggs in a bowl and season with salt and pepper. Then add the preparation made earlier and stir well. Add the oatmeal and shape the balls to taste. Finally, put them on a lined baking sheet and bake until golden brown.
Click through the gallery to discover some more quick and easy meal options.