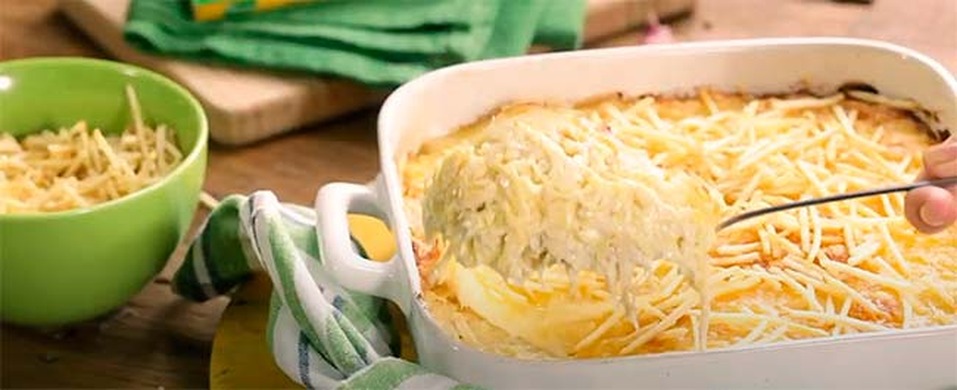 Chicken fricassee it is the dish for everyday use as well as not to disappoint the family or guests on special occasions. Besides being very quick to prepare, it pleases everyone and pairs very well with different types of accompaniment.
Ingredients:
1 tablespoon of butter
1 small chopped onion
400 grams of cooked and shredded chicken breast
1 Cube Knorr Chicken Broth
1 teacup of boiling water
1 can Knorr canned corn, drained
1 can of cream
1 glass of cream cheese creamy
200 grams of sliced ​​mozzarella cheese
1/2 cup straw potato tea
Method of preparation:
In a pan, put the butter and lead to high heat to melt. Add the onion and sauté until golden brown. Add the chicken breast and fry quickly. Add the chicken broth already dissolved in the boiling water and let it cook, on low heat, with the pan half covered, until the liquid dries up.
Meanwhile, beat the corn, cream and cream cheese in a blender until smooth. Transfer the contents to the pan with the chicken and mix well until it thickens slightly.
Preheat the oven to medium temperature (180°C). Arrange the fricassê ​​in a medium ovenproof dish, cover with the mozzarella slices and bake for 20 minutes, or until the cheese melts. Remove from the oven, finish with the straw potato and serve next.


URL copied